All Item
>
PARABOcCLE
>
PARABOcCLE M-size Heads & Body Set
---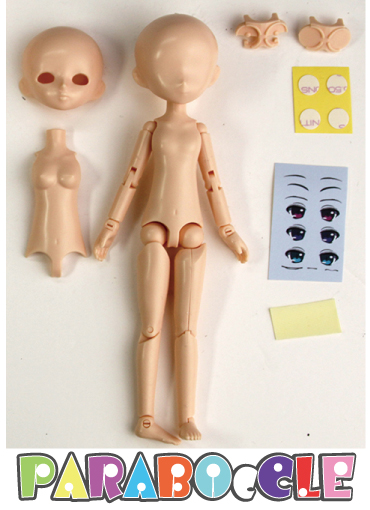 PARABOcCLE M-size Heads & Body Set
| | |
| --- | --- |
| Item ID | PB-ST-M |
| Price | 1,800 JPY |
---
■Items included in this set

・Solid eyes head & body
・Eye opening head
・Female trunk part
・Eye plates for eye opening head
(one for realistic eyes and one for Anime eyes)
・Double-sided tapes for attaching eyes (4 pieces)
・Sample eye decals (3 different eyes/3 different eye brows/3 different mouths)
・Thin film tape for fixing a wig






---
---
This is one of the three PAEABOcCLE basic sets(three different head sets available).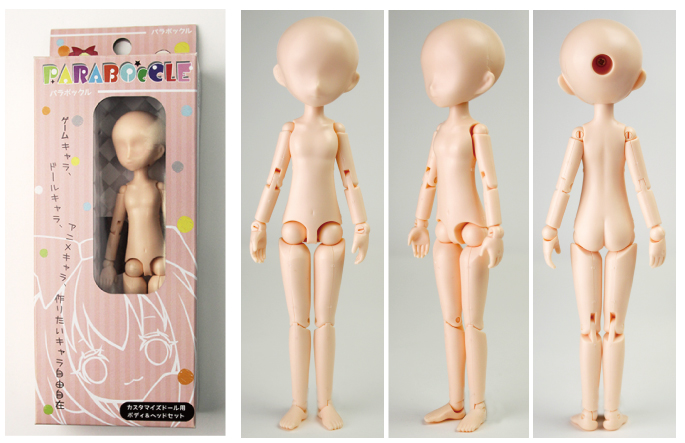 ---
WARNING





The set comes with one back of head even
though it comes two front sides of head




◎Please note that the red circled joints in above picture is susceptable for forced pressure to the wrong direction.

Please be very careful.



Eye opening head sample




Solid eyes head sample