All Items
>
Anime Eyes
>
Anime Eye Iris F type

Material
acrylic
Eye shapes
hemispherical shape
Iris
low mountain shape
Sizes
10/12/20/22mm(L)
Colors
9 colors
12mm E type/F type eyes
---


The dark part of these eyes is a little bigger so the top 1/3 part of the eyes would be hidden when used with Hikari head or Cocco heads, However, you could use the eyes with them since major part of eyes are shown.
---
Size comparison for the 22mm(L) eyes and the 22mm eyes
22mm(L) : Iris E/F/G types / 22mm : Iris A/D types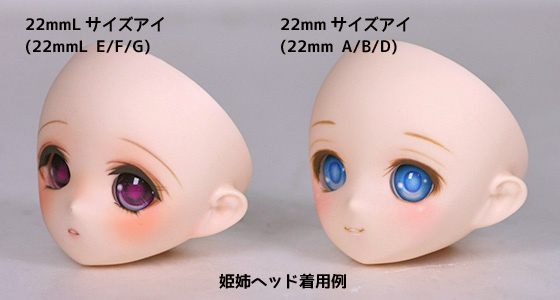 Anime Eyes Iris E/F/G 22mm(L) eyes offer 2mm wider iris than regular 22mm eyes that are Iris A/D types. The iris part of the 22mm(L) eyes is flatter compared to the other 22mm eyes.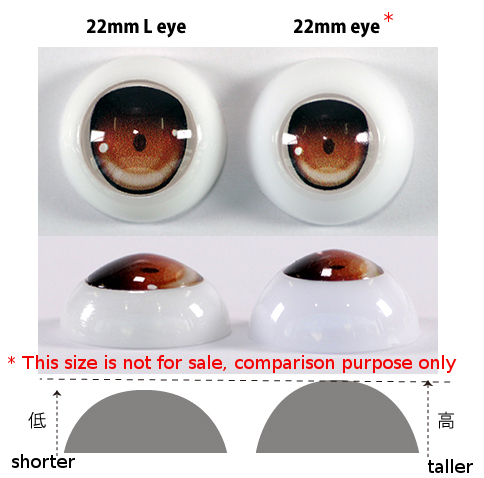 | | | |
| --- | --- | --- |
| <Prev page | Showing [19 - 32] items out of all [32] items | |
| | | |
| --- | --- | --- |
| <Prev page | Showing [19 - 32] items out of all [32] items | |