All Items
>
PARABOX Characters
>
COCCO
COCCO

This soft and gentle face head is for the 11cm Obitsu body. It can be used with the 21cm and 23cm bodies, also.
Blank Head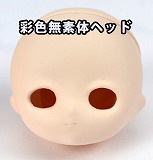 white skin
Machine painted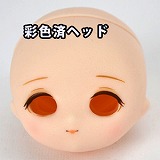 white skin
◎Realistic Eyes Samples

blue

cobalt

dark violet

green gray

green

light brown

light violet

violet

brown
1/6 scale Parabox Custom Basic Models come with a head, eyes, and the 1/6 scale Obistu body all assembled. A wig, clothes, and shoes are not included.