All Items
>
PARABOX Characters
>
S-Angela
S-Angela

S-Angela, the small version of Angela that fits 11cm and 22cm bodies. Good with both Anime eyes and Realistic eyes.
Blank Head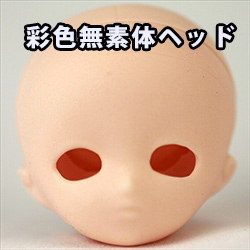 white skin
Machine painted

white skin
S-Angela hand-painted heads are available to purchase as a part of S-Angela custom basic sets.
◎Anime Iris A eyes
◎Anime Iris B eyes
◎Anime Iris F eyes
◎Candy Eyes
1/6 scale Parabox Custom Basic Models come with a head, eyes, and the 1/6 scale Obistu body all assembled. A wig, clothes, and shoes are not included.
S-Angela & 11cm Obitsu body
Custom Basic Sets
---
S-Angela & PARABOcCLE body
Custom Basic Sets
---
S-Angela & 22cm Obitsu body
Custom Basic Sets
---